What is actually happening in EU commercial property markets? In real estate courses throughout the EU, questions of supply and demand are being urgently asked about changes in commercial markets. Step forward German research analyst Andreas Schulten from Bulwiengesa, who claims that there has been a striking lack of construction in the German office sector, especially in Berlin and Munich, where office vacancy rates fell in 2017 for the seventh year in a row, to 2.4% and 1.9% respectively. Schulten thinks that this is sufficient actually to impede economic growth at a time when persistently low interest rates, moderate inflation, and continued economic growth are driving job creation in the German market. He even blames excessive emphasis on residential construction for the emerging problem. But this view, and perhaps Germany as a whole, is an outlier.
Talk to the property experts and the view, especially in the UK, is both more restrained, and more nuanced. It is now clear enough that the European commercial property market is dividing into two sharply divergent paths. On the one hand there are the winners, with three distinctive components – aside from residential, the big winner. First is prime office. Savills, for example, do concede that yields will continue to tighten in UK, especially in key regional centres such as Brighton, Bristol, Edinburgh, Leeds and Manchester, but only for prime commercial property, a trend driven by continued lack of Grade A office supply in core CBD markets which saw vacancy rates decline last year. Parallel effects are observable in Paris suburbs such as Boulogne-Billancourt, Clichy, and Montrouge. Savills has even claimed that there are bottlenecks in some quality retail markets, even on high streets. By the end of 2019, however, significant construction in the office pipeline throughout Europe, but notably in current hotspots such as Paris, Berlin, Stockholm and Stuttgart should ease all of these supply constraints and cause total office returns to plummet to less than 3% for at least two years. Only continued poor returns in other sectors will continue to fuel real estate investment, in this scenario.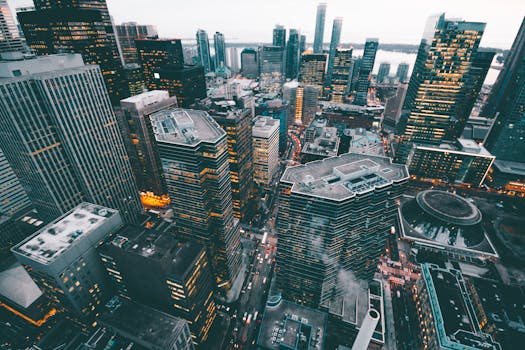 Second, urban logistics and 'smart warehouses' in particular, where CBRE points to continued capacity constraints across Europe. Announcing an informative new rule of thumb, Schroders now estimates that every additional €1 billion of online retail sales in Europe generates demand for an additional 100,000 square metres of warehouse space. Savills says that e-commerce is driving continued demand for space, notably in Belgium, France and the Netherlands, and especially for small 'last-mile' e-commerce adapted warehouses. To this can be added, Schroders suggests, sub-sectors popular with REITs such as self-storage as well as real estate suitable for uses such as sheltered and student accommodation, and tech clusters around key IT cities such as Cambridge in the UK, Karlsruhe in Germany or Eindhoven in the Netherlands. There are threats, certainly – from rising bond yields, and supply overshoots, but risks to a depressed medium-term forecast are generally on the upside.
On the other hand, are the now well-identified losers, their fortunes not aided by uncertainty, capital protection measures and risks. First, retail sales are up throughout Europe, but this no longer feeds through to traditional retail. Even restaurants are starting to exert downward pressure on their rents, partly due to their increasingly dominant position as clients for retail space.  Second, JLL also continues to sound the alarm with respect to B and C grade office space. In their view 2018 will be the year in which real estate and technology properly collide, with the loser being second rate office space that is unsuitable for flexible use. So why then have passing yields on high streets and secondary offices become as low as 3.5% to 4% per annum, with the disparity between capital cities and regional centres lower than historical averages? The answer lies in, first, the increasing proportion of land values and second, the real options premia for conversion to residential that are incorporated in overall capitalisation rates for commercial property.
The conclusion: analysis at the level of national and local markets are found in commercial property courses, but for the EU as a whole, the answer is clear enough, then: yes and no.